MatchpointAi™ – A Milestone in the Advancement of Video Streaming Technology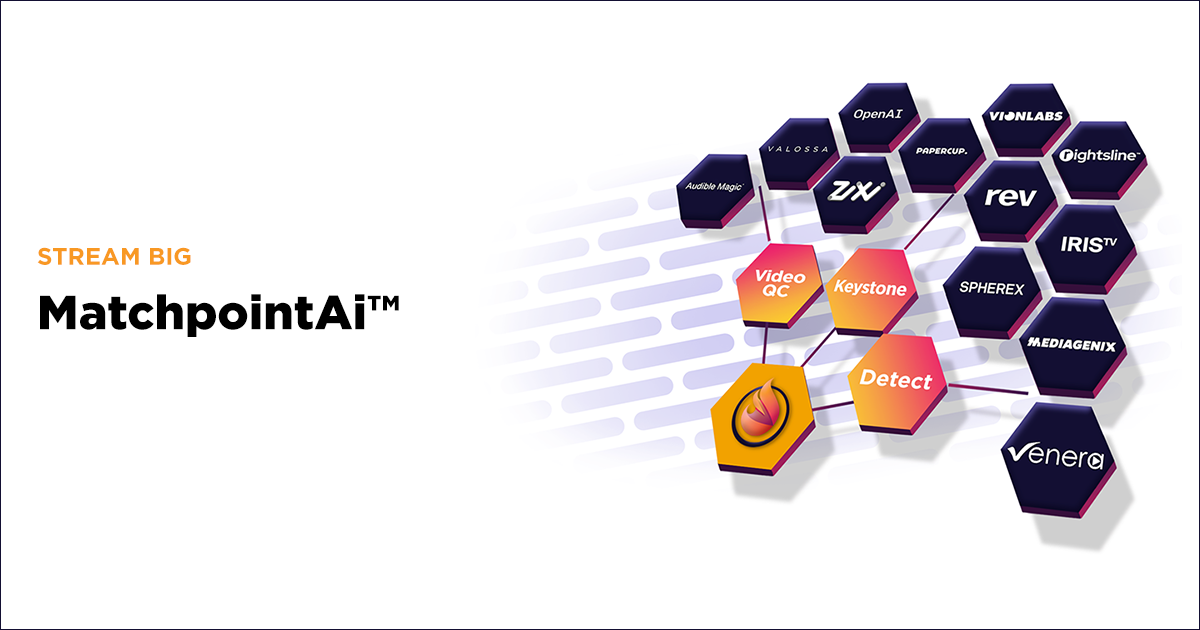 MatchpointAi™ is an innovative blend of proprietary AI tools and an array of pre-integrated third-party AI tools.
Our ecosystem gives exclusive access to next-gen tools and distribution partners.
All the Tools You Need.
One place to do it all – compliance, scheduling, one-click delivery, Ai dubbing, QC, viewer experience, analytics & more.
Get More. For Less.
All the world-class tools and services you need to launch and grow your streaming business – for much less.
Exclusive Here.
The only place to take advantage of this growing network of next-gen tools.
Matchpoint Detect™
This state-of-the-art tool employs sophisticated AI technology, utilizing computer vision and a sophisticated rules-based framework to intelligently detect and create frame-accurate ad breaks within video content which adheres to the published specifications of all streaming platforms. This tool effectively eliminates the need for manual screening of video content – a process that is both time-consuming and costly.

Matchpoint Keystone™
This innovative graphics AI-based tool automatically creates movie and television series art in hundreds of different graphic formats to the exact specification of every streaming platform, eliminating the need for human graphic artists to manually create and export end-user art in a variety of formats and resolutions.

Matchpoint QC™
Our proprietary Video QC tool utilizes AI to conduct thorough quality control inspections across more than 75 different parameters across both original source video and audio elements ensuring that all ingested assets pass a stringent quality control process.

MatchCaption™
The pioneering new service for AI closed-caption creation that is fully integrated into the Matchpoint product suite. This new technology is set to transform the video captioning industry, making it faster, more accurate, and incredibly affordable to caption large film, television and video libraries at significant scale.